I just received the ver­sion 2.12 bare cir­cuit boards from OSH Park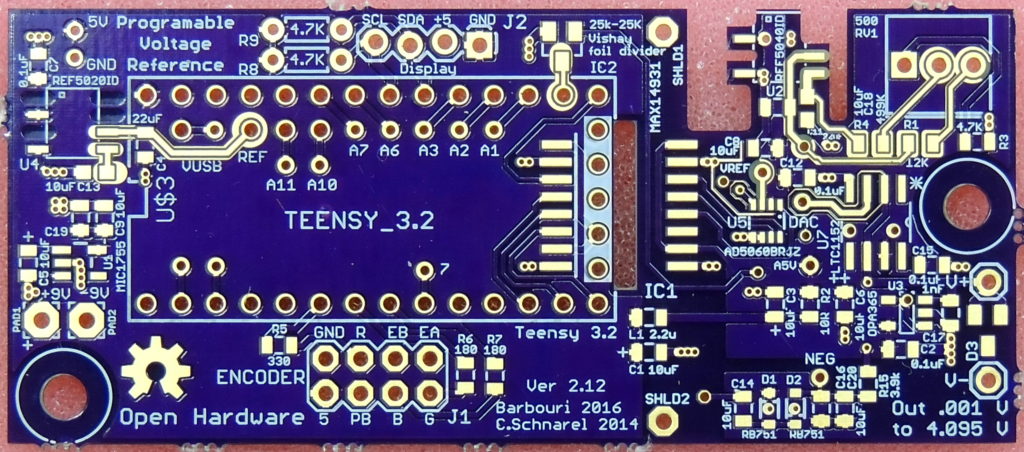 OSH Park did a fan­tas­tic job with the rout­ing cutouts. Noticed a few small sol­der mask issues that were total­ly my fault, but are most­ly aes­thet­ics and not func­tion­al issues. Just fin­ished an inven­to­ry of parts on hand and should begin assem­bly of the sur­face mount com­po­nents tomor­row night. So far I do not see any problems.
The I2C 7 seg­ment dis­play boards are work­ing well and have been thor­ough­ly test­ed. I end­ed up mak­ing a batch of 9 boards to pair with my exist­ing LED dis­plays. The dim­ming func­tion worked out good and is easy to set.