Updating a Hafler DH-110 pre­am­pli­fi­er from the ear­ly-80's with new elec­trolyt­ic capac­i­tors, along with a cleanup and then testing.

The Hafler DH-110 came in both a par­tial­ly assem­bled kit and ful­ly assem­bled unit. I had pur­chased this unit as a kit back in the ear­ly 80's. It was orig­i­nal­ly paired with a Hafler P‑500 ampli­fi­er and Dahlquist DQ-10 speak­ers.
I had packed this pre­am­pli­fi­er away before an out of state move 17 years ago, and decid­ed it was time to return it to ser­vice.
The elec­trolyt­ic capac­i­tors were over 36 years old, so I decid­ed to replace all of them with high qual­i­ty Nichicon elec­trolyt­ics. All of the orig­i­nal non-elec­trolyt­ic capac­i­tors were in excel­lent shape and were placed back in their orig­i­nal posi­tions and channels.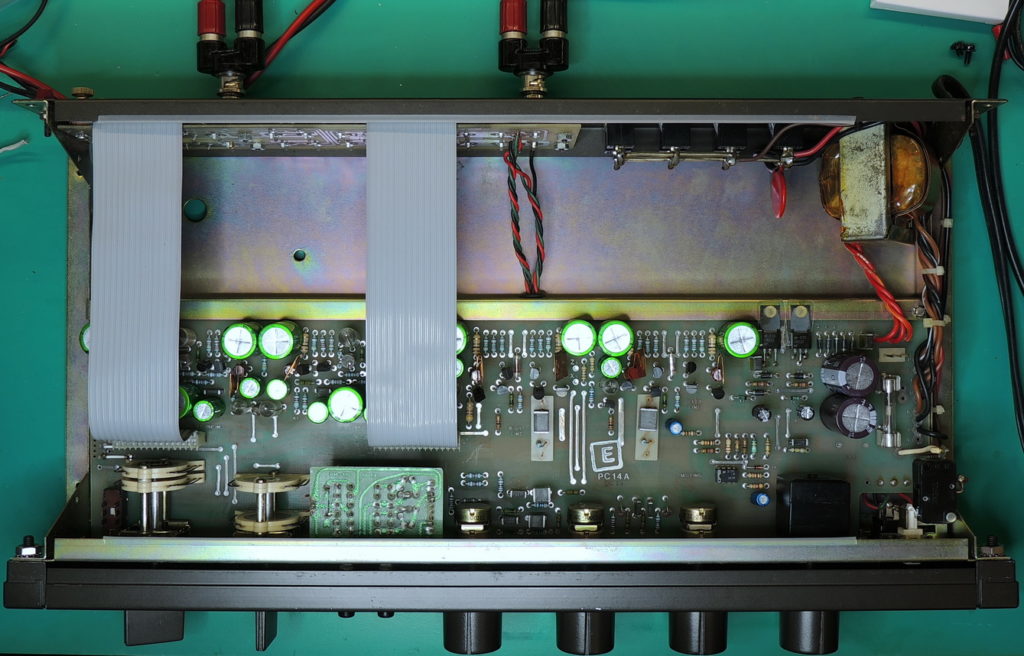 I had researched what mod­i­fi­ca­tions some oth­er audio enthu­si­asts had per­formed on their DH-110's and had decid­ed that Hafler had already opti­mized the cir­cuit­ry, and to leave well enough alone. Well almost …
One of the changes that I made was to replace the indi­vid­ual chan­nel sup­ply rail elec­trolyt­ic capac­i­tors (470 uF @ 25 V) with a non-polar­ized ver­sion of the same capac­i­tance and volt­age rat­ing. These capac­i­tors are phys­i­cal­ly larg­er and have a wider lead spac­ing than the orig­i­nals.
If I was to do this again I would stay with high qual­i­ty polar­ized elec­trolyt­ic capac­i­tors, and maybe increase the capac­i­tance to 560 uF instead.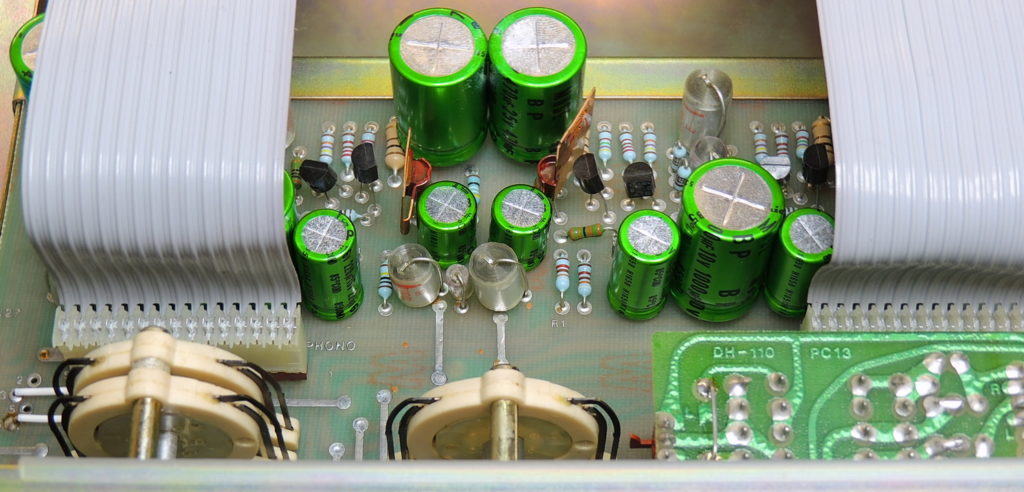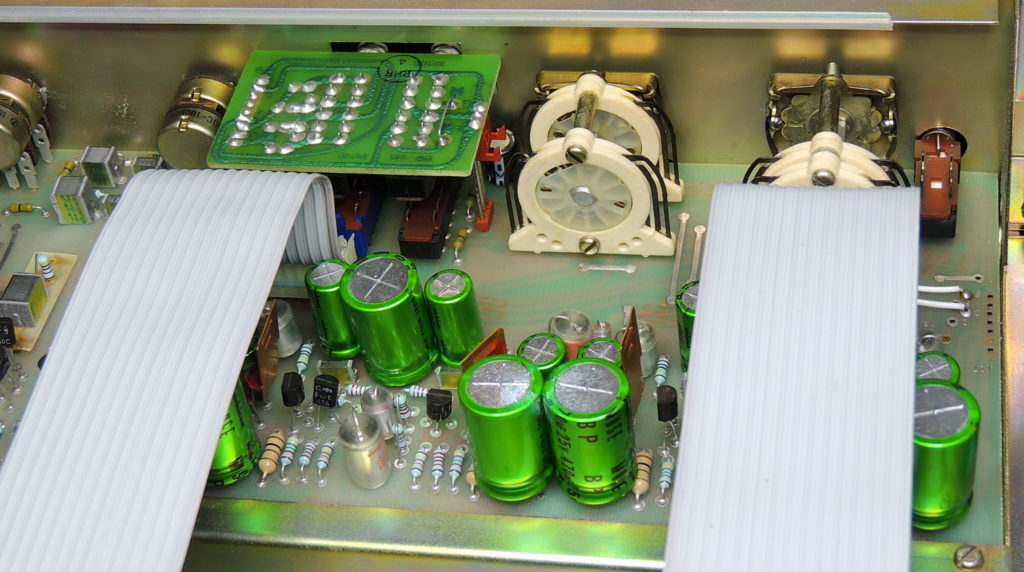 After replac­ing the capac­i­tors I cleaned all the switch­es and poten­tiome­ters with the excep­tion of the vol­ume con­trol unit, with DeoxIT D5 con­tact clean­er. The vol­ume con­trol is a sealed alu­minum Noble potentiometer.
I also dis­con­nect­ed the rib­bon cable con­nec­tors and cleaned those as well as the back pan­el RCA connectors.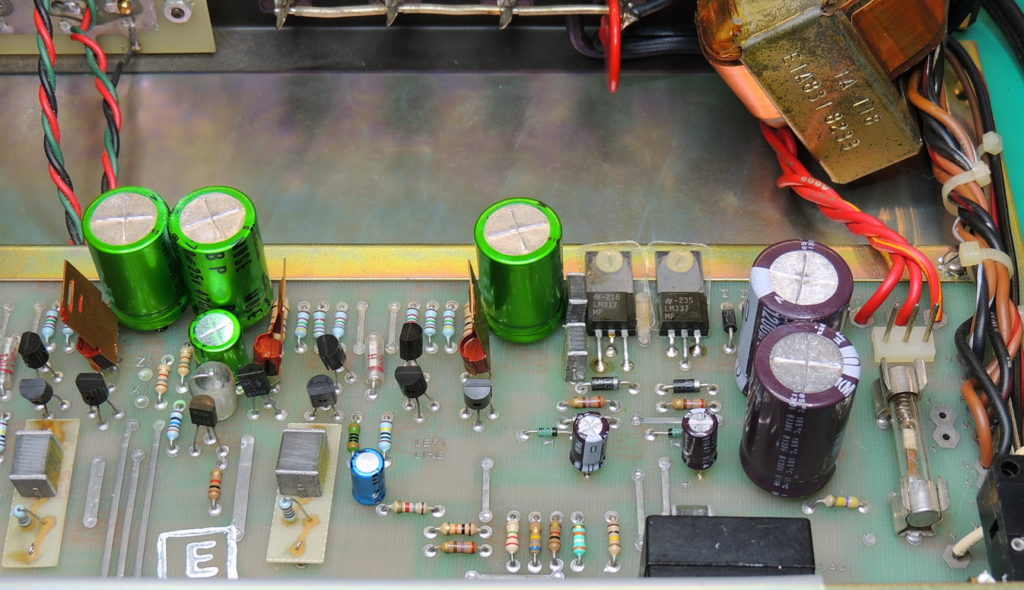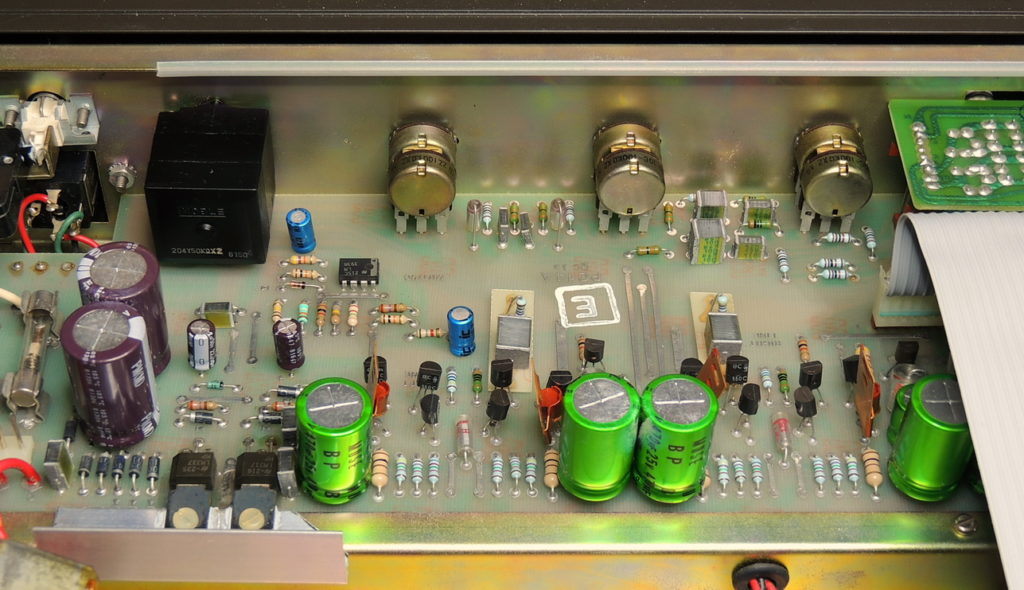 Capacitors C19 and C119 are both on a cir­cuit board mod­ule and are com­prised of a 0.82 uF (0.86 uF mea­sured) film capac­i­tor with a series resis­tance of 0.4 Ω and a 4.7K Ω series resis­tor. The resis­tor is most like­ly R69 which is not shown on the PC-14 board lay­out. This mod­ule is locat­ed at the input of each line ampli­fi­er channel.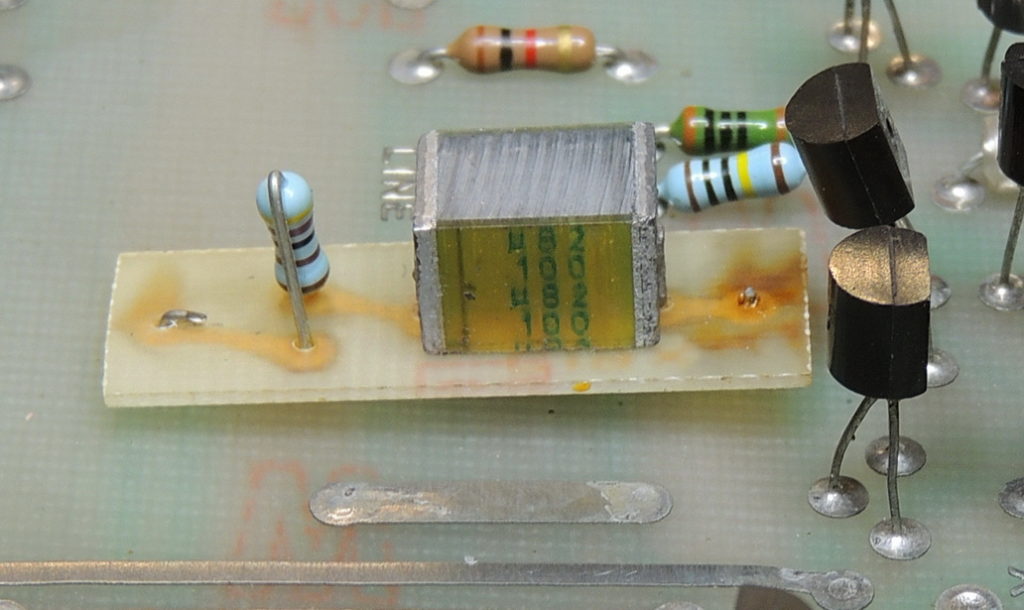 I did add a heatsink made from a piece of 3/4″ X 1/16″ alu­minum angle stock for IC1 and IC2 the 23.2 volt reg­u­la­tors. I noticed dur­ing test­ing that both of these reg­u­la­tors were fair­ly hot and could ben­e­fit from some addi­tion­al cool­ing oth­er than the small sec­tion of steel frame they were attached to. I reused the orig­i­nal mica insu­lat­ing wash­ers and added some high qual­i­ty ther­mal paste between all sur­faces includ­ing the frame.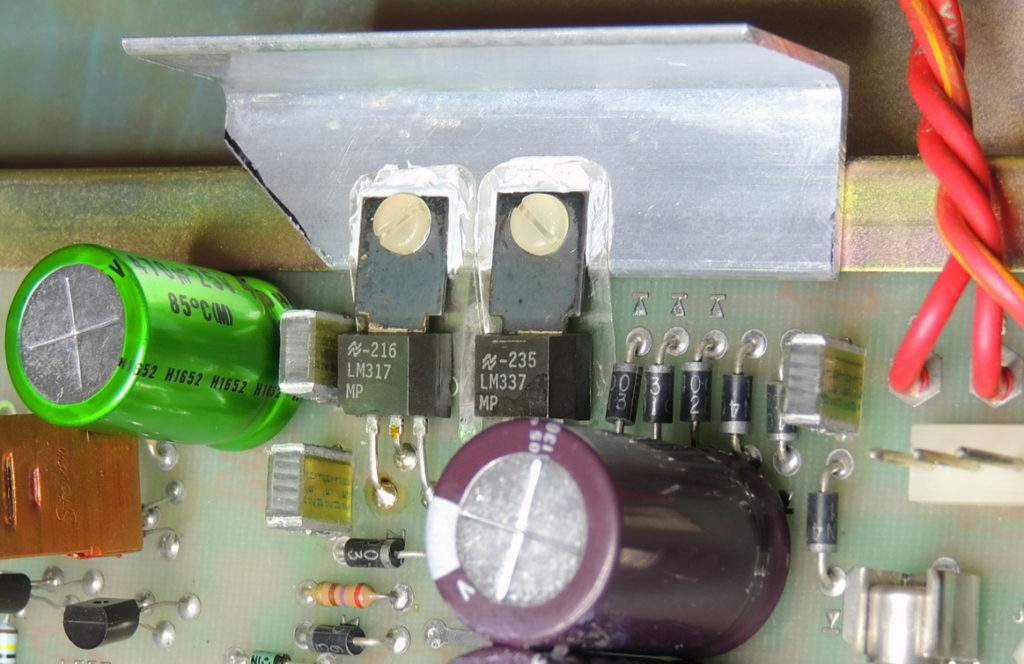 I used my recent­ly built Ultra-Low-THD Sine Wave Generator for test­ing the per­for­mance of the DH-110. All tests per­formed were well with­in the orig­i­nal spec­i­fi­ca­tions of the DH-110, and I was extreme­ly hap­py with the results.
The only thing that I would like to still like to replace are the orig­i­nal RCA jacks which are still usable after clean­ing off some very light cor­ro­sion, but could ben­e­fit from new jacks espe­cial­ly in the phono section.