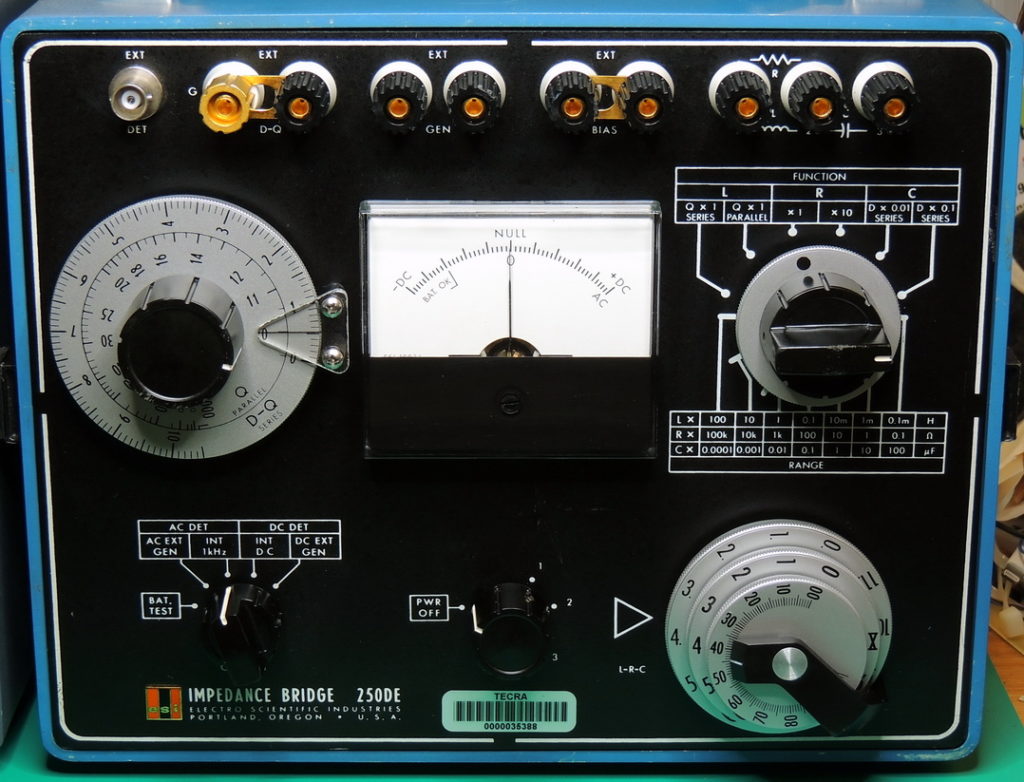 Everyone should have at least two of these ESI 250DE Impedance bridges.

Well that was not my first thought when pur­chas­ing this unit on Ebay.
I was still hav­ing some issues with the "Internal DC" detec­tor cir­cuit on my exist­ing unit, and the price of this unit was extreme­ly rea­son­able. After dozens of hours trou­bleshoot­ing the first unit with no solu­tion, my thought was to com­pare the two cir­cuits and sal­vage parts from the new unit if nec­es­sary.
Continue read­ing "Another

ESI

250

DE

Universal Impedance Bridge"