Cleanup, repair, and upgrade of a Hewlett Packard (HP)6200B pow­er supply.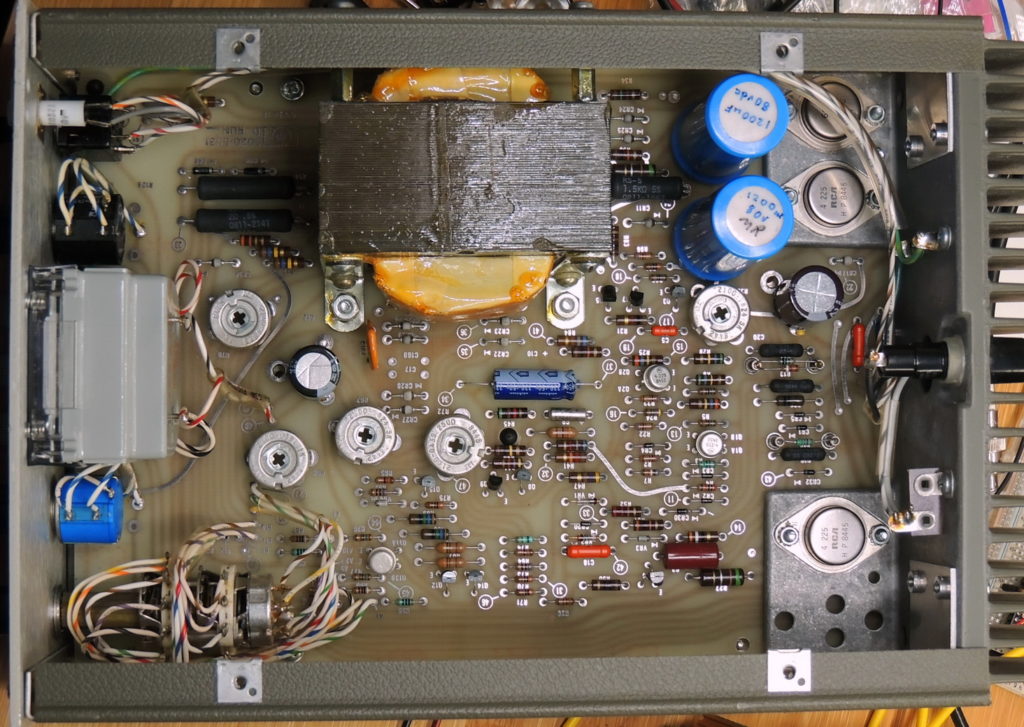 My old HP 6200B pow­er sup­ply was start­ing to have prob­lems with exces­sive rip­ple and volt­age reg­u­la­tion prob­lems. I had a good idea of what the prob­lem was before I even opened the case. What I did­n't expect was all the 4‑terminal elec­trolyt­ic capacitors.
Several of the rec­ti­fied DC fil­ter capac­i­tors were way out of tol­er­ance elec­tri­cal­ly. I removed the 4‑terminal capac­i­tors and replaced them with equiv­a­lent 2‑terminal capac­i­tors along with an axi­al in C10.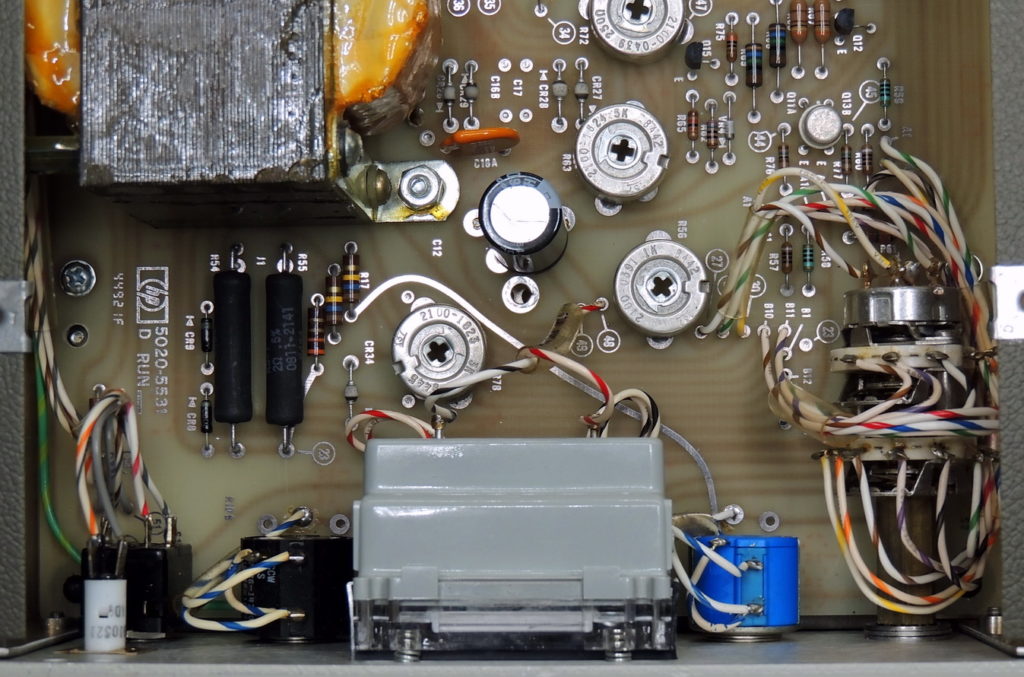 I quick­ly ran into a prob­lem in that the three neg­a­tive pins con­nect­ed to dif­fer­ent parts of the cir­cuit. The quick and easy way was to jumper the neg­a­tive pads togeth­er to bridge the cir­cuits just as the 4‑terminal capac­i­tors did.
It would work, but I was not entire­ly hap­py with that solution.
I end­ed up with a labor inten­sive, but low cost solu­tion to the problem.
The solu­tion was a small 1″ diam­e­ter print­ed cir­cuit board to adapt the new capac­i­tors to the orig­i­nal 4‑terminal pinout, and allow the new capac­i­tors to be mount­ed in the orig­i­nal alu­minum capac­i­tor shells.
The lead spac­ing on the PCB for the new capac­i­tors is 7.5 mm.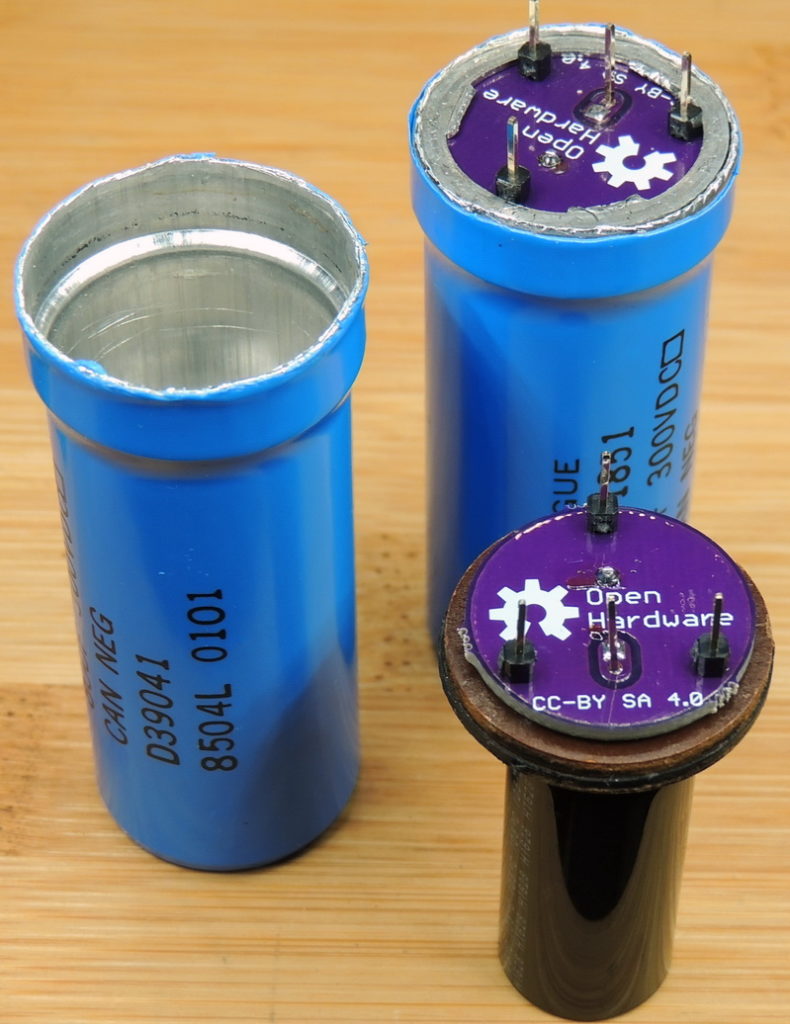 The new capac­i­tors eas­i­ly fit into the exist­ing alu­minum shell with plen­ty of room to spare.
The two hard­est parts of the process are care­ful­ly open­ing the cans and clean­ing the old capac­i­tor elec­trolyte out so that they can be reused .
I also used this process when work­ing on my HP 6205C dual-out­put pow­er supply.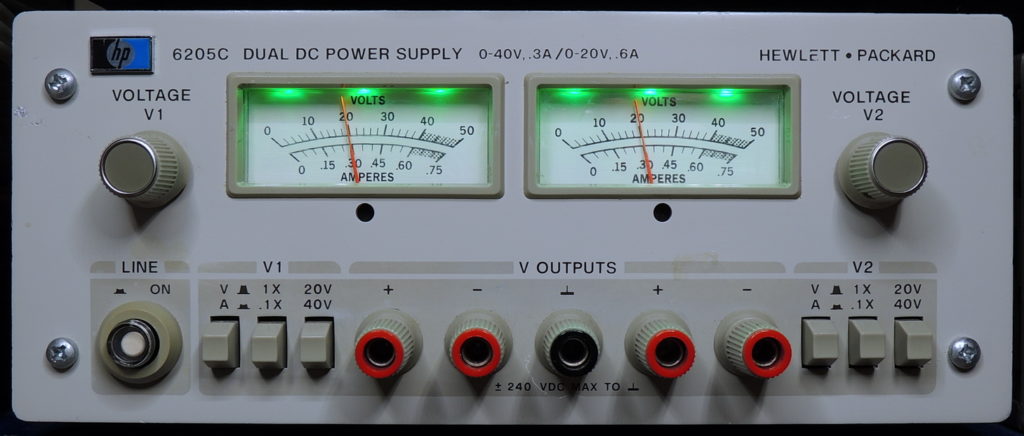 OSH Park Capacitor tri­an­gle adap­tor 15.5 base V1.1
Eagle CAD ZIP file Capacitor155triangle12.zip